Forms & FAQs
Download our Forms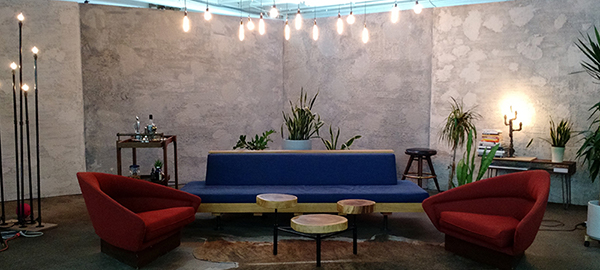 Frequently Asked Questions
Do you rent or sell?
Our inventory is available for rent and for purchase.
Prices are based on square footage, so size matters! Rentals are generally by the week, and we work with most budgets and timelines.
Is all of your inventory listed online?
With over 5,000 items in stock, we do our best to provide an accurate online catalog, but it's sometimes difficult to post everything online as fast as it comes, goes and changes.
We also look at a lot of new diversion inventory everyday, and knowing what is on your agenda allows us to make better decisions on what type of new inventory we acquire. If there is a style or type of wall you like, let us know and we will assist.
May we view the scene dock in person?
Yes! Site visits are by appointment only to ensure you have the best experience. We love meeting with clients at our space to help them understand size, scale, and condition, as well as to review the project.
Do you deliver?
We offer transportation for delivery, pickup and diversion. Our rates are designed to be more cost effective than putting a PA in a box truck.
Our flat rates are based on volume, and our transportation guarantees your product arrives safely, as ordered and on time. Union transportation is available upon request.
Can we pickup and return our rentals?
Clients may pick up and return most items upon request, however we may request a COI to do so.
We find our product endures the most damage when it is loaded into a box truck or onto a stake-bed. Our preference is to use our low cost transportation, as the walls travel on a low trailer and are much safer and easier to unload.
May we return after-hours?
We have an after-hours access code that allows you to drop off when we are not open, including nights and weekends. As long as you have at least (2) people on the truck doing the returns, we will provide the access code upon request prior to returning.
Do you have plain walls in stock?
We have a massive amount of plain walls available for sale and rent.
Sizes include: 2x8, 4x8, 6x8, 8x8, 10x8, 12x8, 4x10, 6x10, 8x10, 10x10, 10x12, 10x14, 12x12 and many miscellaneous sizes as well, including some 7' and 9' heights.
Conditions vary, and range from "gallery perfect" to "needs work," with most walls needing some light patching and sanding.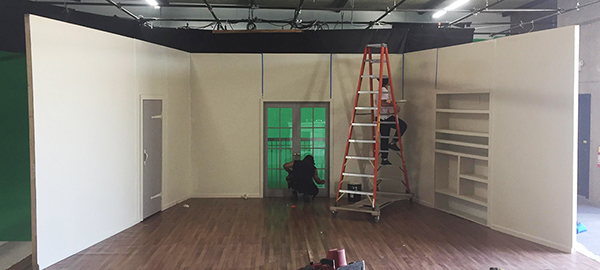 Can we paint the rentals?
Rentals may be painted as needed, and our team can prep them and base them out as well upon request. We just ask you don't render the rentals "unusable" by applying wallpaper that is not removable or cutting the walls without prior consent. Most walls do not need to be painted back to original condition.
Do you offer custom fabrication?
RMS is not designed to compete with the high end fabrication shops who donate their product to us. We prefer to rent our product as is, but have some ability to prep and modify in-house upon request. We also offer Shop Space, paint booth and build space as an affordable alternative.
How do I open an account and what are your forms of payment?
For production clients opening an account, please email your credit one sheet to admin@recycledmoviesets.com and download other required forms. We accept cash, checks and credit cards from all clients, and there is a link on our invoices to pay by check or credit card. General terms are Payment Due on Pickup unless otherwise negotiated.
What are your rental rates?
Our rental prices are based on square footage, allowing you to build a budget based on the size of your set, even if the details are still being decided. Many of our rates are listed on this site, but we are happy to work with most budgets, and also do "package deals" on long-term rentals and purchases.
Do you install and strike?
We prefer you use industry professionals to install and strike, as we rarely provide this service. We are happy to make crew referrals upon request.
When are your visiting hours?
Monday - Thursday: 8:30am - 4:30pm
Friday: 8:30am - 3:30 pm
Saturday & Sunday: By Appointment
Please call, text or email to make an appointment to visit our 35,000 sqft facility in Downtown Los Angeles, CA.
Any more questions?
Just give us a call at (844) 657-3873 or contact us.